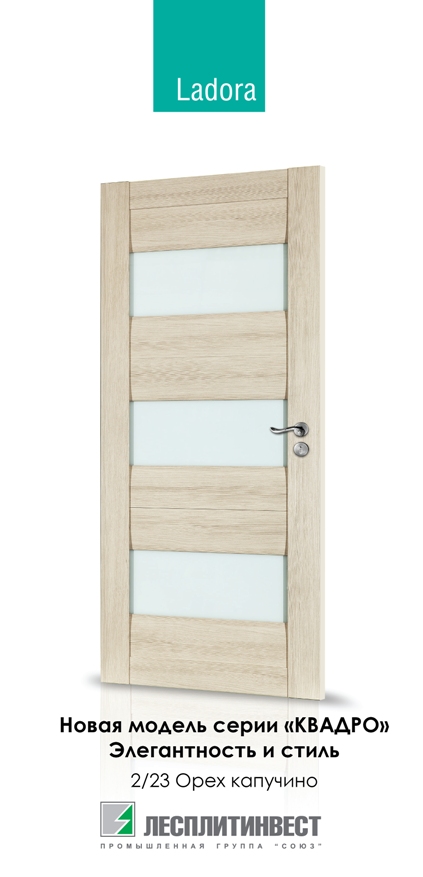 News
Interesting proposal for property developers
Interesting proposal for property developers, especially for the decoration of the new buildings: Ladora interroom doors in full complete set under affordable prices. You don't need to choose or to search for the fittings, we have already done everything for you.
Content of the full complete set for the property developers:
full complete of fittings: loops, locks and handles with inset 
full set of moldings: already milled door panel, door final assembly, plat band 
door sheet of the series Solo, Quadro, Anturage
To get to know how to use this excellent proposal you can by calling to the specialists of the commercial department under the phone Nr. +78126269879.
Companies that have already chosen Ladora doors: "Property of St. Petersburg, "Settle-city", "Renovation Spb", "CDS", "LSR".