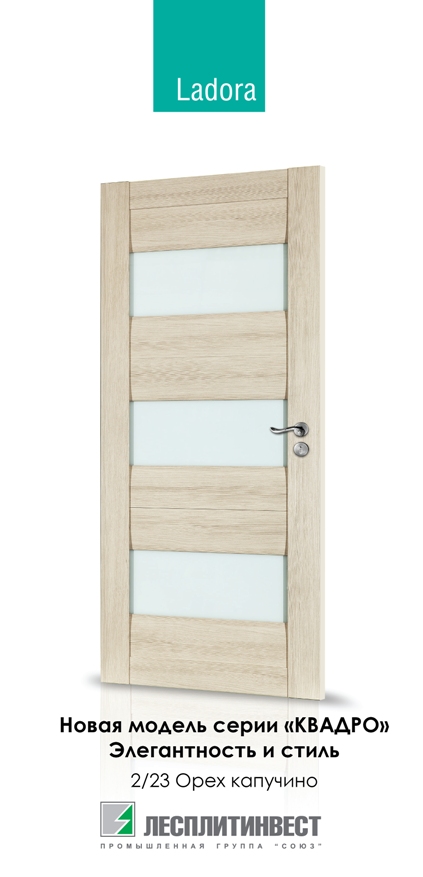 News
«Lesplitinvest" company offers new range of Ladora doors, worked out in collaboration with European designers.
Thanks to the optimization of the production costs and exclusive agreement with the supplier of the decorative covering, SOLO doors enter the market under affordable prices, that makes them affordable for the wide circle of customers.

SOLO collection is presented in 5 types, each of those models are made in 5 decors with salient depth of color and processing of the wooden textures.
Series differs by optimal combination of the modern design, quality of execution and operational characteristics, particular by high value of abrasion durability.