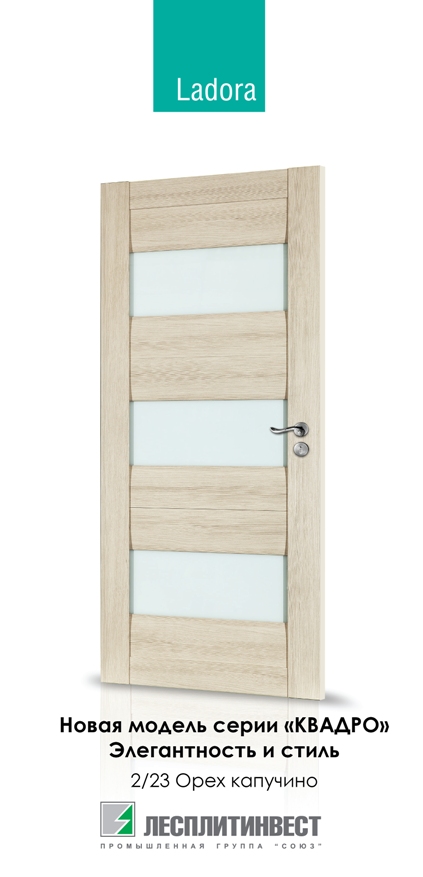 News
«Soyuz" Industrial group in the Fair in Kazakhstan

Summer fair season is opened, from June 8 to 11 one of the biggest event in the field "Furniture and components. Wood and woodworking 2016" Fair took place in Alma Aty.
Within 5 days of the fair there were about 500 keen visitors, more than 100 constructive negotiations had been held. Each visitor got detailed information about all the production and could evaluate high professionalism of the holding's staff.

«Soyuz" Industrial group had been represented at the united booth of the biggest enterprises of the company, leaders in their fields. New working-outs of furniture components of "SoyuzBaltComplect" production, kitchen-tops and furniture sheets, "Alleanza" FFS and furniture moldings. "Wood and woodworking" system section had been represented by "Lesplininvest" company from Priozersk, a manufacturer of the milled and laminated MDF - boards and by "Plitspichprom" company, a manufacturer of hardboard and wooden fiber boards.

Traditionally corresponding to the highest quality standards and last trends of execution, all the production praised the highest notes by all booth's visitors.
Particular attention had been paid to the new collection of kitchen-tops of year 2016, conquered its popularity already in the beginning of year, as well as to the decors of premium collection, have been steadily holding its leading positions in the market.

New working-outs of "Alleanza" FFS had been brilliantly represented there, this system is being a favorite by the lovers of high-quality case furniture; facades Scale and Sole as a focus of elegance and style, as well as a bestseller of this year, collection of the lacquered facades "Alleanza classic". Glossy style facades, a combination of a high gloss and perfect quality were not left without attention of the field's professionals.

Furniture molding represented in the widest range of types and decors, aroused big interest of the booth's stands and had been noted as a sample of successful embodiment of import substitution program.